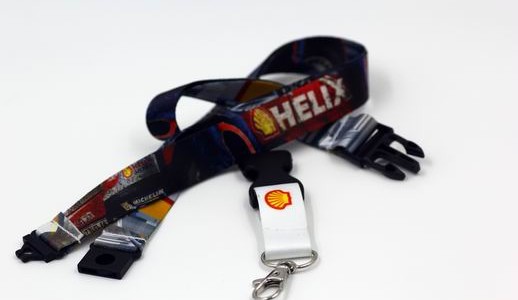 What is personalized lanyards we provide?
Personalized lanyards offer full personalization, with a logo, message, or other type of design. With a wide range of lanyard colors available, adding a Personalized design makes the lanyards even more desirable. Anything from a company logo to a business motto to a special catchphrase — all are great design ideas.
Lanyards are printed or woven with different kinds of artwork preferred by the customer. They are not just printed with easy designs; more commonly favored are lanyards with organizational or team/group designs logos and logos on it. They are worn around the neck for display the logos and design printed on it as part of a fashion trend.
Different types of materials are used in making personalized lanyards. There are plenty of reasons why certain materials prove to be of higher quality or more costly than the other. The type of material used to provide for the user's comfort and also to provide for its end-purpose in relevance to durability and logo quality. Commonly used materials  in lanyards are nylon, polyester, tube and woven.
Polyester is one of the most popular materials frequently used in personalized lanyards.  The process of synthesizing and manufacturing polyester-type lanyards produces a high-quality, affordable, and safe-to-use product that can be used anytime, anywhere. Polyester is more flexible because it does not wrinkle easily.
Nylon, even though the least inexpensive type of personalized lanyard material, is popular for its durability. Nylon is a thermoplastic (can be molded at high temperatures), silky material that is thicker and shinier than polyester lanyards. Designs, like polyester, are also imprinted on it through silkscreen. Nylon is perfect for complex text and logos, and because of the glossy look of the material, it allows the designs to stand out from the background, making it eye-catching and pretty.
Even though some of the information given here might  people interested in purchasing personalized lanyards, it is important to know what type to buy because different materials indicate different tendencies in terms of use, quality, and even aestheticism. A consumer must be knowledgeable when it comes to products in order to not waste money and purchase the most suitable one.
Where personalized lanyards use for?
Personalized lanyards are mostly  used in Schools
Personalized lanyards are a great way to show school spirit.4inlanyard.com can create lanyards featuring your school's name, logo – all matched to your school colors. Students and teachers often wear personalized school lanyards when a school requires identification to regularly be shown or used. School students also often use their school's lanyards to hold their keys, letting the lanyard material hang out of a pocket.
In Government Organizations
 When it comes to working in a government organizations , identification is required at all times. Whether you're going through a security checkpoint or passing documents between offices, you'll need to frequently show your ID and wearing it around your neck is often the easiest way to keep it handy. Personalized lanyards allow you to represent your department by showing its name across the material. You can then attach your ID card directly to a lanyard's attachment.
 In Companies/Business/Organizations
In the workplace, personalized lanyard are often used for identification, both by having the organization name and logo printed or woven onto the lanyard and by attaching name badges or ID cards to them. In addition, badge holders and/or retractable badge reels are often ordered with the lanyards.
At Conventions
When thousands of people are flowing through a convention hall, it's a necessity to keep track of them using personalized lanyards. No convention is complete without its attendees wearing personalized lanyards.You have the ability to add value to your convention by giving attendees personalized lanyards with the convention name and logo on them. You can also feature your convention's sponsors on the personalized lanyards, getting their message across to all attendees. Conventions often order the same design across multiple colors of lanyards for different categories of attendees.
As Promotional Giveaways
If you're attending a special event, or manning a convention booth, or hosting a business partypersonalized lanyards featuring your company's name and logo are excellent promotional giveaways that ensure your product is remembered after the event is finish. The most effective promotional use of personalized lanyards is to upgrade the attachment and style.
At Sporting Events
Whether you want to show spirit or unity in the players on your team, personalized lanyards featuring your team's colors and logo are perfect. We can feature any combination of your team's name, logo, and slogan.
At workshop
At manufacturing jobs,personalized lanyards with safety breakaways are a must! In the event that a lanyard becomes snagged on equipment or machinery, the lanyard will detach, preventing injury to the wearer. Breakaways also make it easy to use any frequently used items on the lanyards.
4inlanyard.com is your one-stop shop for all things lanyard! With plenty of different types of lanyards at unbeatable prices, we offer the best value for your money. Choose us, and we'll do everything we can to save you as much money as possible, while providing only the highest quality personalized lanyards,email us at [email protected] or fill out our free quote form to get started. Let us design some personalized lanyards for your workplace!