Favorable Reviews From Our Clients-4inlanyard
FACTS SPEAK LOUDER THAN WORDS! People usually are prefer to see what we did for our clients. Here are some reviews from our clients:
I feel pleased to see our USA client post a video on their FACEBOOK for their exhibition show, as our lanyards can help our clients to promoting their brand.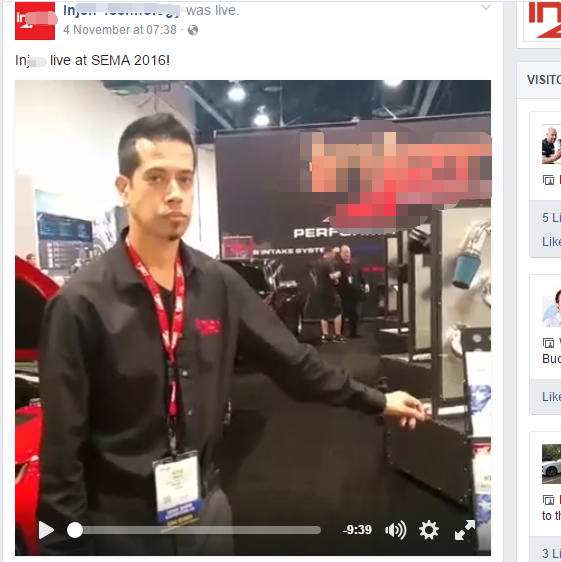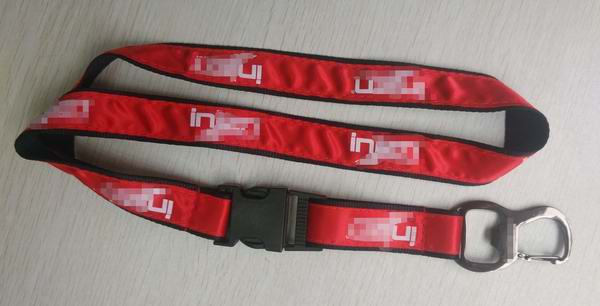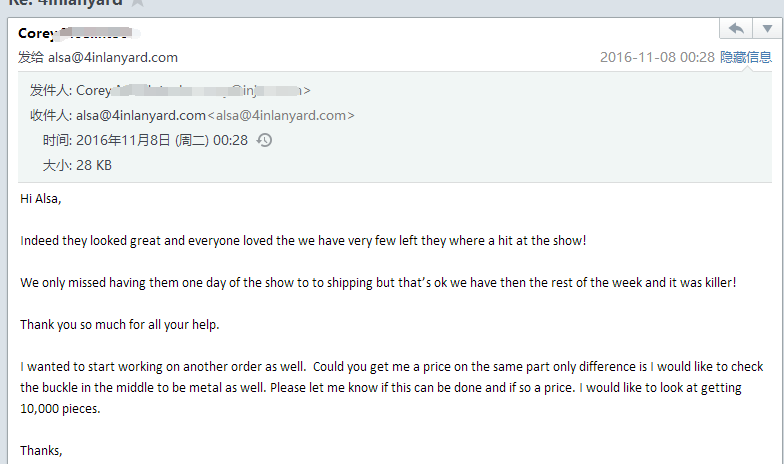 The message is our another client in New York, he said the price of custom lanyard is very high in New York and he prefer order from China. After include shipping charge of FedEx door to door service,he found our price is only a quarter compare with local supplier.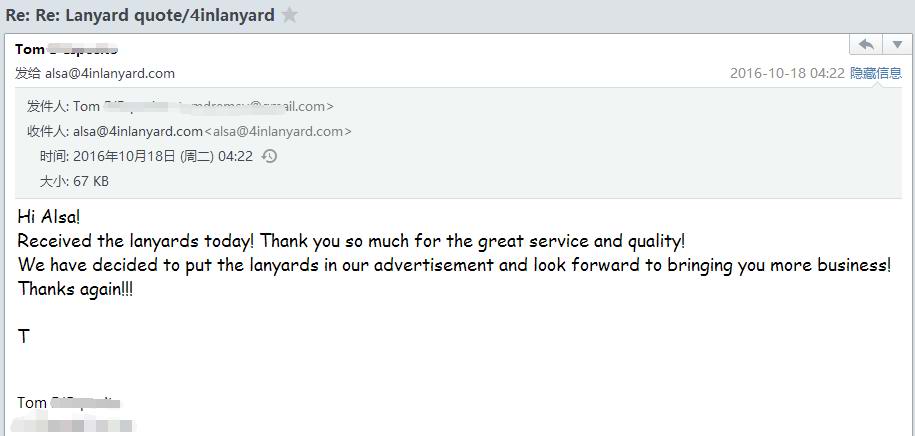 It's an awesome discussion but still not enough, another client felt crazy when they receive our goods in 2 business days which using FEDEX international priority service!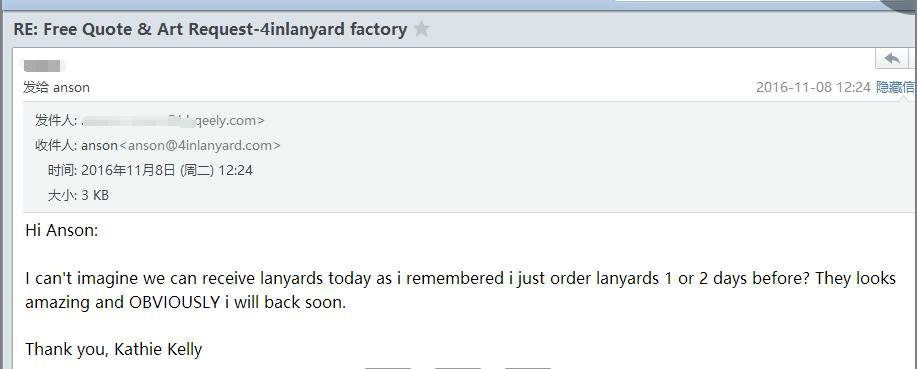 Below email is our client who is California company. They ordered blue lanyard and imprinted their logo on lanyard but with very urgent lead time, we are the only one to help them to finish this task. Everything gone very well final, this client received lanyard earlier than predicted time. Here is their company favorable review as below.

We received thousands of favorable reviews from our clients, we felt happy to see our goods are useful to our clients, ten-years focus on one professional product, get most professional lanyards from cheapest way, what are still waiting for?