The colorful lanyards, the colorful way to promote your business
When choosing which pass to purchase, consider your budget, the length of time you're staying, and the amount of time you can actually dedicate toward utilizing your pass privileges. It is unbelievable how effective lanyards are at promoting any business. Whether that business is a creative agency or a grocery store; lanyards can fit seamlessly within any business, helping to develop strong presence for your business.Time and time again, businesses small to large corporations turn their attention to lanyards as an effective means of spreading your brand in the market.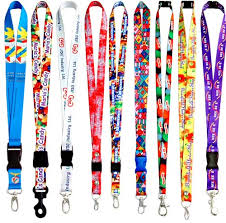 Great for trade shows, conferences, exhibitions and more, lanyards have quickly become a branding necessity for any business, with the low cost prices and bulk quantities appealing to both small and large business owners. Trade shows and exhibitions are superior opportunities for networking with customers of affiliates and having  a large supply of promotional lanyards available in wonderful. It provides a useful and memorable reminder of the company to the customers or possible partner that will pay dividends in the future. Many employees have taken to using different lanyards every day. You branded lanyards will stimulate conversation about your business that is the best form of marketing.
I hope you found advantages of lanyards to help you make an impressive images for others. Like anything in life, it takes a bit of practice to figure out the best ways to navigate multi-day conferences. 4inlanyard is always your personal lanyard expert.