Retractable id badge holder
What is Retractable ID badge holder?
Badge reels are retractable after the string pulled out from reels. Retractable reels come with a variety of attachments, such as badge straps, badge clips, key The stylish carabiner retractable badge holders come with badge straps can snap-on your name badge holders, ID cards, name tags easily! Great Looks, Multiple Colors Retracting ID Card/Badge Reel, 30" Retractable Nylon Cord.Custom Badge Reels, Retractable ID Holders, Name Badges, ID Cards and Name Tags.These unique retractable ID badge holders are personalized as your request or we can tailored for you, choice of eight colorful reel options, with ID badge holder we are also many choices for you(soft or rigid with different colors).Everything is prepared for your advertising and promotion,but it seems we forgot something important? You are right,We also offer many types of custom lanyards with unbeatable prices.

Who increase your ID cards security and promote your brand?
We can printing your logo onto ID cards holder and Retractable id badge reels which can help you to prompt your brand. Also when we discussing ID cards, there are a variety of options for keeping these items safe. ID card holders are essential, but businesses and organizations should carefully consider which ones they are going to use to reduce the chance that these cards will be lost.
One of the ways to keep ID cards safe is to use badge reels. These reels are retractable devices that can help keep badges secure. We have a variety of these items for anyone who wants to see what a difference they can make in both convenience and security. A round one which can connect with custom lanyard directly.Another item is the carabiner badge reels which more stable and have a metal clip at the back of reel,etc…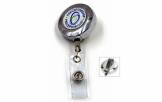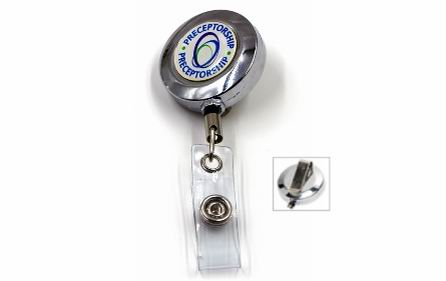 Please contact us if you have any insisted on it and we will give advise to you.