You never thought of badge reel can use that
For some companies it is a daily event.  An employee is at the security desk needing another special lanyards because it suddenly stopped working.  Some employees only had their old standard lanyards that's are not practicable and not convenience for office people daily work. How does make a office work easier and efficient by using a badge reels in lanyard?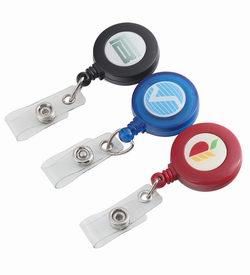 For the work ,on the one hand, when the custom lanyard are too long and hamper your office daily, you can use the badge reels to adjust the length of the lanyards and it's easy to shorten to right length. Also, it can Keep your flash drive with you.
On the other hand, do you often meet the embarrassed moment when your cellphone is ring you are doing other things and not a free hand to get the phone? Use a badge reels can keep your cellphone with you and another functions is badge reels have High-visibility on your id-badge,make your id-badge more flexible for your use.
For your daily life,Key is always the forgotten things when throw it anywhere and it's difficult to find that small things.But when your lanyard with badge reel,you can hang your key in the lanyard.It's can be easy to use your key and benefit your life.
Old standard lanyard always knot up in your bag and you could't find things in your bag easily. If you use a badge reels ,it's easy to reel in and to put into your pocket or bag.After all, badge reel is fast available for use and make you either in work or life more easier and convenience.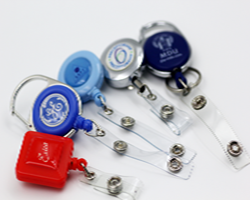 4inlanyard is a lanyard factory in china. We not only provide quality custom lanyards, we also offer the badge reels and badge holders for your custom lanyards utility.more information, please contact:[email protected] or website:4inlanyard.com