lanyard design
Lanyard design
Lanyard design will make your business's logo design on your lanyard, we'll create custom-made lanyards that let you pick specific colors and designs as well. Many prefer rope material to be a plain single color whereas many others brand the string line. Nowadays, custom lanyard have been an trend and popular by most of people and a lanyard design is absolutely important. A perfect lanyard design can make your logo more impressive and better for advertising and branding. 4inlanyard is a custom lanyard factory which can provide the free artwork and customized suggestions for different customers.
1. First of all, customer give us a vector image and they want to logo imprint on what kinds of lanyards. Secondly, our designer will choose the lanyard style which most suited for the logo and our professional designer use the graphic software to put the logo in the lanyards fitly and concordantly. Like this:


After we did the artwork, we will send them to customers. Once they have confirmed the artwork, our production department will make a sample for customers reference. After the customers think the sample is meet the needs, we will make a production for the lanyards delivery.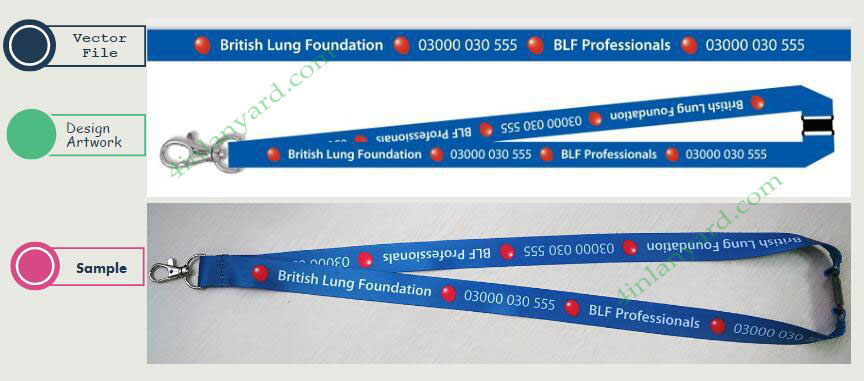 There are 4 steps for illustrate the whole process.
The customers give us a vector image and the lanyard types

We do an artwork for customers reference
After confirm the artwork, we send a sample products for customers.

Once the sample products is satisfied with customers, we arrange production.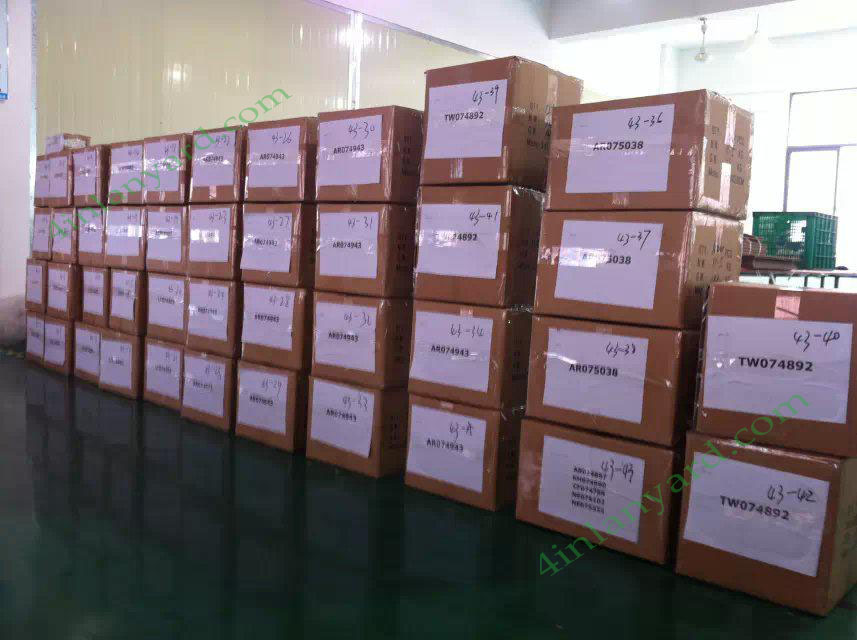 2. Once the clients give us the logo, we will suggested what kinds of art technology is most suited for this logo. From now on, we usually have three types of art technology for lanyards. We will explain these technology clearly.
Silk- screen printing: This kind of technology is more economic than others and the lanyard used with silk- screen printing is simple and have textured feel. Besides, all of this lanyards is hand-made, gives the lanyards an unique feel and more impressionable.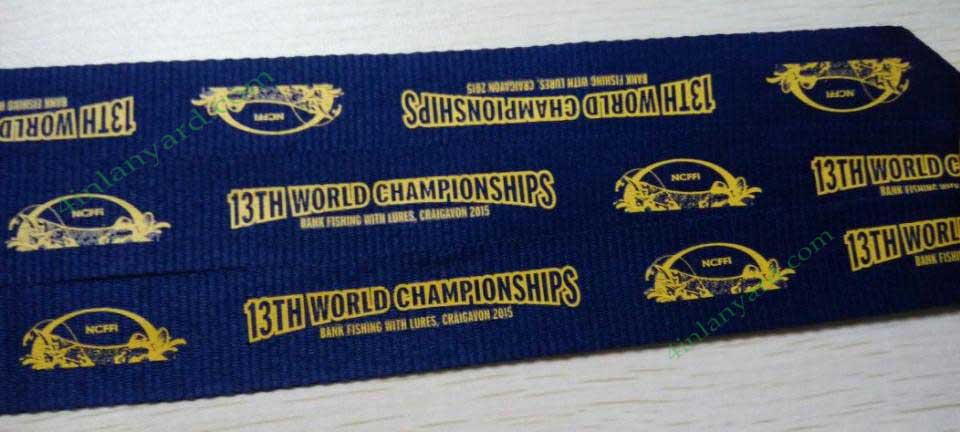 Heat transfer (full color): heat transfer lanyard or full color lanyard is a incrediable technology in the lanyard industry. Heat transfer lanyard(full color)can make your logo spread all over your lanyard and have color gradients logo.
Woven : Woven technology weave your message or logo into the lanyard with thread, using a process similar to embroidery.Make your lanyards have an elegant, finishes appearance and the logo won't fade or smear.
3.If a clients tell us the lanyard types he want to imprint logo on it, we will suggested the different material to make the logo stand out and pretty, all of this suggestions are based on our 10 years experience. Let me introduce the most common material in lanyard.
Dacron material: Dacron is most common use in lanyard. The advantages of this kind of material is more economy than other materials and soft, suitable for lanyards, bedding, or other uses.
Eco-friendly material: Eco- friendly material is the new material and more expensive than dacron material. But this kind of material is soft than other materials. With the increase awareness of protect our earth, the demand of eco-friendly lanyard is rising and most of eco-friendly material contains: recycled PET , sustainable bamboo and cotton. This kind of lanyard are suitable for make an environmentally friendly statement about your company.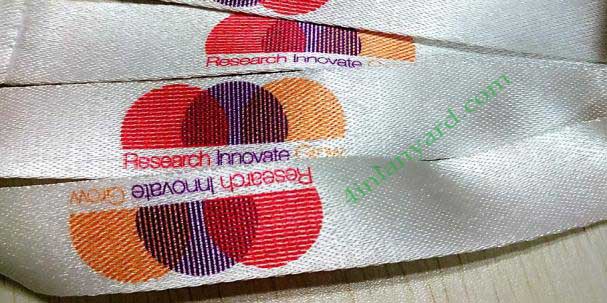 4.Attachments is the most important part in lanyard design.No matter what kind of custom lanyards you need, they're not complete without attachments like the pull reel,ID card holder and so on.We offer multiple options for your lanyards such as swivel snap hooks,the bulldog clip,plastic buckle and safety break.if you need something out of the ordinary, we have other available attachments at a slight extra cost. Let's look at these attachments that used frequently.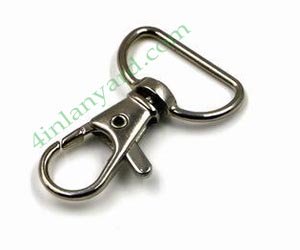 Metal clip: metal clip is the most essential part for hold your custom lanyards. It makes your custom lanyards easy to wear and gives the convenient in the work. Make sure your lanyard not lost.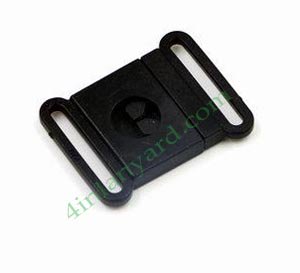 Safety breakaway: safety breakaway is a important attachment for keep you safety.we highly recommend safety breakaways for schools or any situation where a lanyard could get snagged.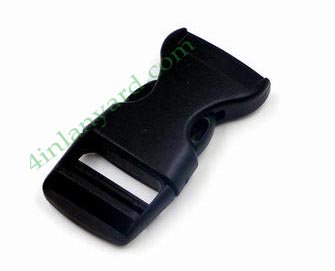 If you want to dropoff you lanyard with buckle release, you can pluck the short. It's convenient for use the lanyards and make your work more easily.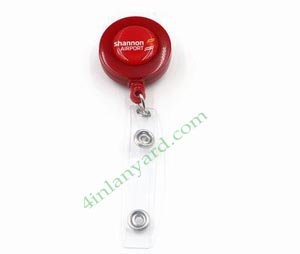 Badge reels are of good flexibility and unobtrusive in use while keeping accessories secure and ready for use in an instant.This are made from PVC plastic that's tough enough to withstand everyday handling and your logo in the reels can be seen for the audience.
We also offer different sizes of attachments to suited the different demands of clients. All of these attachments, if you want to attach in your custom lanyard, you can customized on our website: 4inlanyard.com
Lanyard design have also an important part is the color. Pantone color can be regarded as the common used in market. You can visit our website or give us specific pantone number, we will make an artwork according to the color you gave. It's can guarantee the high match of color. You can see it from these pictures below.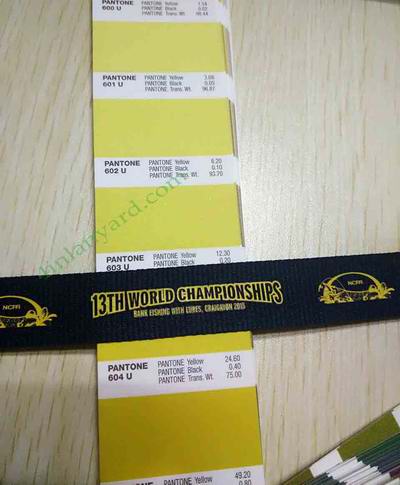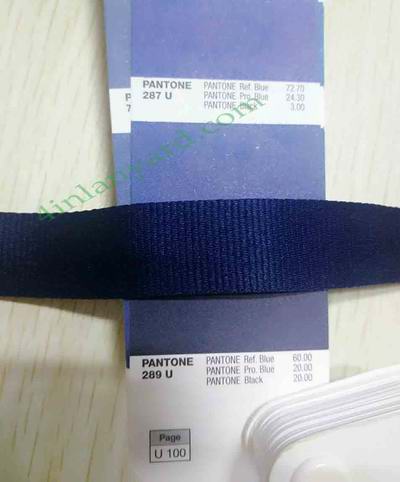 4.4inlanyard is a lanyard factory, we promised no dying charge and hidden fees. Gives the high- match artwork with clients needs is our designer's final goal. We are struggle for better customer service and the most professional artwork for every customers. Whether a small quantities or large, we valued every customers and will make every effort to meet the customers needs perfectly.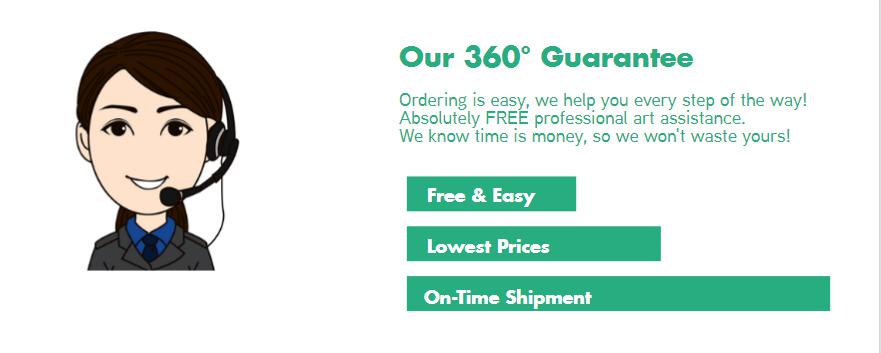 5. When everything almost finished, we will give you an proposal about the logo sizes , logo location and the distance of the every logo in your custom lanyard based on our 10 years experience and for the aesthetics. 4inlanyard always make sure every artwork details is completely suited for customers needs and we also combined the utility with aesthetics. A great lanyard design can make the custom lanyards stand out from other promotional products and achieved the aim of promote the business or branding.

6.After the customers confirm the artwork, we will arrange to make an production. According to the artwork you have confirmed, we can guarantee the lanyards we produced is consistent with customers needs.Then, the last but not least part is quality inspection. Because we are a custom lanyards factory, we not only can control the delivery but also the quality of products. We have a rigid and scientific system about the quality. All of these lanyards will be checked by our QC department. Our serious-mind staff will be checked every custom lanyards either in the logo printing or the size of lanyards. We can make sure that every custom lanyards from 4inlanyard will be accord with the customers needs.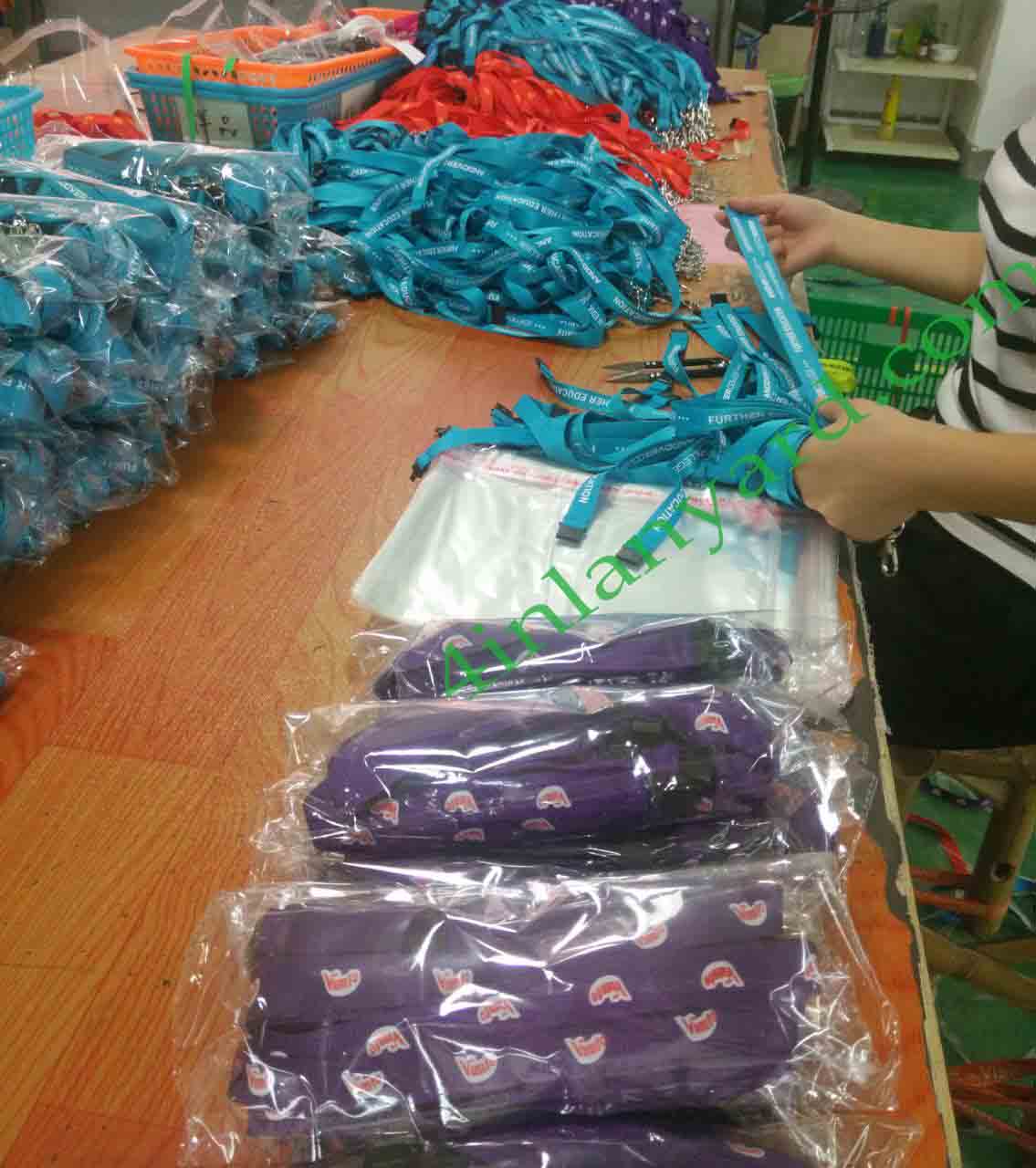 Above is the whole process about the lanyard design. After you visit this article, you can have a clear mind of this process and also can help you solve many questions about the different logo suited the types of lanyards or you can design your lanyard and logo directly in our website:https://4inlanyard.com/free-quote-art-request/ 4inlanyard will continue post useful and professional articles for everyone. Let people know more method or knowledge about the custom lanyards is our final goal.